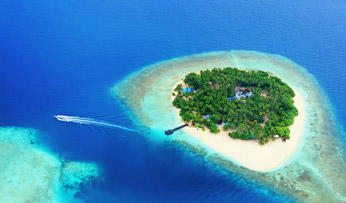 Paradise, paradise, paradise. This is it. Here, home is a lagoon of sand swirled across an emerald blue sea, with luxurious lavishness the only interruption to days of sun-streamed beaches and idyllic island living.
Besides the colbalt blue seas and pristine white beaches, Mauritius holds a wealth of historical sites and cultural diversity on this lush and tropical island. Take a look for yourselves and see why Mauritius is the crown jewel in our Indian Ocean collection.
Slip in to a state of unparalleled relaxation and awe as the emerald isles begin to multiply under the wings of your sea plane. With around a hundred and fifteen glistening edens to choose from the Seychelles really is paradise found.